«
Sarah and I got super crafty and actually finished our costumes this year. I tried to be a Marshall amp last year, but I waited until the day of to actually start working on my costume. I ran out of spray paint before I could finish the costume and the local art supply store closed two minutes before I got to there door. They were unwilling to help me, so last year I was one of the lame people who didn't have a costume.
This year, I was proactive enough to start working on my costume a whole day early! Go me.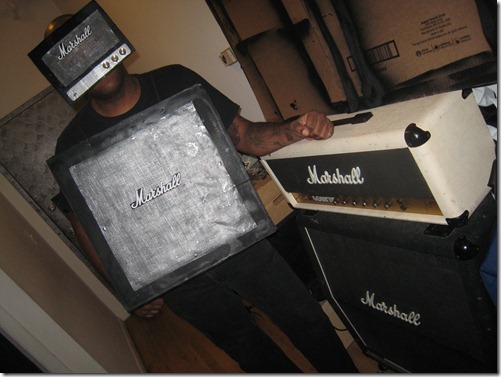 Cardboard, spray paint, some really cheap mesh that I spray painted silver and Marshall logos printed on paper.
Sarah went as an octopus. I wasn't very sanguine about the idea when Sarah originally shared it with me, but I really enjoyed the finished product. She even got some nice compliments on her costume, although lots of people seemed to think she was a squid.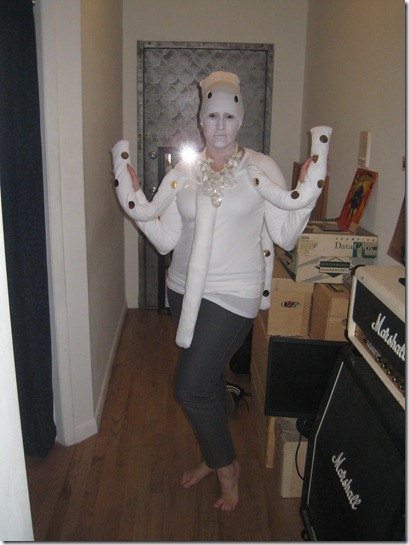 All in all, we had a great weekend, drank lots of booze, danced for hours both nights and got to share our craftiness with the world. I hope you had fun, too.