«
Barebottom was very easy to keep clean and I liked the look of it. Unfortunately, I decided to paint the bottom of my tank mostly blue. It didn't seem like a big deal at first, but after six or so months it started to bother me. So, I caved.
I didn't want to spend a ton of money on substrate, so I decided to buy pool filter sand. Lots of people online had posted positive feedback on it. Unfortunately, no one local seemed to carry it. I guess there isn't a ton of demand for pool supplies in New York City. I decided to order Aqua Quartz pool filter sand from Ace Hardware. It was only $12.99 for 50 lbs and they offered free in store pickup. It took about 7 days for the sand to arrive at the store I selected. The hardest part was carrying the bag home on the subway.
The sand rinsed easily and hasn't clouded my water so far. All in all, I'm very happy with it. I do miss the ease of cleaning a barebottom tank, though.
Before: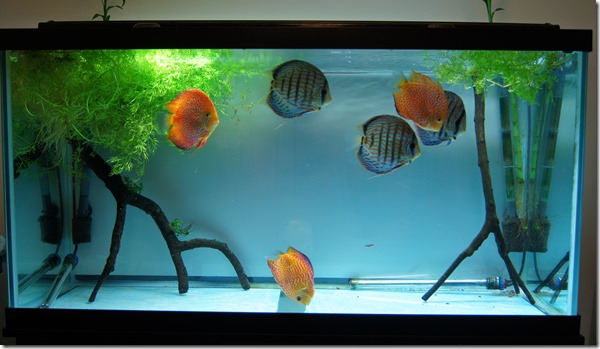 After: